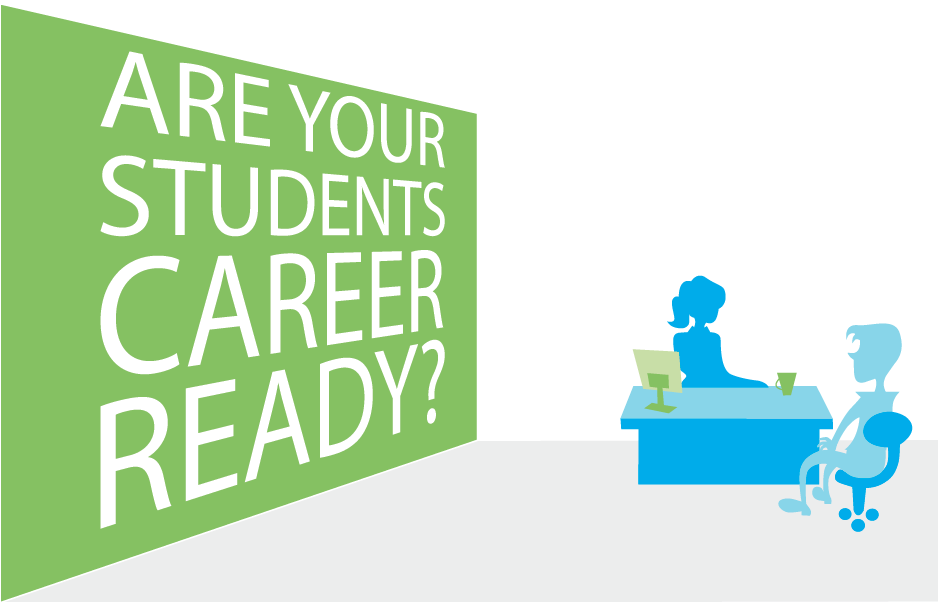 About
Inspired by NACE's 8 Career Readiness Competencies, our new Career Ready channel will teach your students how to understand, develop, and demonstrate the soft skills demanded by employers in today's competitive job market.
The first 8 videos will launch on September 1, 2017, and will define each of the 8 competencies, explain their importance, and provide a "road map" for developing them.
The second series of 8 videos will follow soon after and will dive deeper into the competencies, allowing your students to bridge the skills gap and succeed in life after college.
Preview
Seeing is believing… Take a moment to watch one of the first 8 videos included in our NEW Career Ready channel: Leadership.
Still to Come
Critical Thinking/Problem Solving
Communications
Teamwork/Collaboration
Digital Technology
Professionalism/Work Ethic
Career Management
Global/Intercultural Fluency
2017 Competency Symposium Highlight Reel
Part of the Buzz
CareerSpots is immersed in the national conversation on Career Readiness. Recently, we attended Clemson University's 2017 Competency Symposium in South Carolina, NACE's FIRST Career Readiness Roundtable at Penn State University, and NACE's 2017 Annual Conference in Las Vegas.
Highlight Reel
CareerSpots was thrilled to attend Clemson's 2017 Competency Symposium that focused on Career Readiness to ensure students have the toolkit needed to succeed in life after college. Attendees discussed initiating and integrating competency plans into campus-wide Career Readiness programming.