Hear what students, universities, and colleges are saying about the

Career Ready Guide!
Danielle – Penn State University
"After going through this course I feel like I'm better prepared to communicate with others and work as a team and also stand out as a leader in my internship."
Matthew – Millersville University
"The Career Ready Guide has definitely prepared me for a professional work environment. It's taught me ways to network and made me more aware of the skills that I need to improve on."
Audrey – Millersville University
"Students have developed things they can take and put in a portfolio and then when they're actually going to job interviews, they can use that text and that summary for use in a job interview."
"Learning these career ready skills is something that I'm going to use going forward. Something that can really help me get that job or get that internship."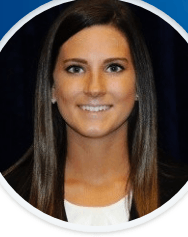 Kelly – Towson University
"I think the Career Ready Guide will be a great tool for Sophomores and Juniors. I think at these two stages in your life are you really looking to start your professional network and figure out how to land an internship or job. I think this should be mandatory for all Sophomores and Juniors to take. I also think it would be a good idea for companies to use it with their interns, so they leave the internship with not only experience in their company, but how to expand on it."
CareerSpots founder Kathy Egan is often asked "what are students saying about the

Career Ready Guide

?"
So, Kathy went straight to the source! She visited with Millersville University students completing the Career Ready Guide for a career planning class. Click the video to hear what the students shared!