Cindy L. Christie, MS, NCC/A
Asst. Dean of Career Development
School of Health Sciences
"It's just a complete home run for anyone that wants to get this information to their students. It's all done for you!"
CINDY'S CHALLENGE:
Cindy needed to teach her students career readiness skills but didn't have the time to record lectures, nor the budget to create her own content. The Career Ready Guide's instant, bite-sized content offered an ideal solution.
WHY THE GUIDE WORKED:
✔Added an asynchronous, academic component to her course
✔Delivered meaningful content with interactivity and engagement 
✔Provided a preferred, online micro-course in lieu of a textbook


The guide was intuitive and easy to work through. It was certainly one of the better online learning modules I've experienced!
— Jan/Student


There were many good pieces of advice! I was able to relate it to patient care and understand that a patient is a patient no matter what. I'm glad I completed it!
— Joseph/Student

Kristy Carson
Career Counselor
"The career ready guide is perfect for our community college students, and professors love it too because it's already done and ready-to-go!"
KRISTY'S CHALLENGE:
Kristy needed to offer more online, career ready tools for off campus students and her faculty wanted to incorporate them into their classes. Kristy didn't have the bandwidth or funds available to launch a new initiative, and the Career Ready Guide provided her with a valuable tool.
WHY THE GUIDE WORKED:
✔Off campus students get 24/7 access to online career ready content
✔Students receive effective, hands-on learning with interactive activities 
✔Faculty can easily implement the micro-course


After completing the guide, I am more confident about entering new places of work as I am starting at a new job! I feel more prepared, confident, and excited about my new job because of the guide!
— Sophia/Student


The guide gave me confidence to know how to conduct myself professionally. I now understand the value of communication and the importance of being inclusive in the workplace. I look forward to putting into practice all the skills I've learned from the guide.
— Brianna/Student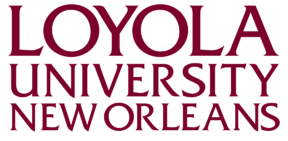 Jill Boatright
Exec. Director, Prof. & Continuing Studies
"The guide is a plug and play resource so I can embed it with the rest of my curriculum. It also helps me to diversify my course materials."
JILL'S CHALLENGE:
Jill was tasked with providing a supplemental online career ready tool for her adult learners, but she didn't have anyone on staff with enough expertise to create fresh content. The Career Ready Guide's provided a convenient, plug and play solution.
WHY THE GUIDE WORKED:
✔Reach adult learners with 24-7, interactive content
✔Added an online component to her class with easy implementation 
✔Prepackaged content freed up Jill to cover additional material in class


The guide was perfect and very informative! I'm confident about how I'll carry myself in a professional setting and I also learned how to advocate for myself in the workplace!
— NiaStudent


The guide put a lot of things into perspective for me. It really motivated me to create a LinkedIn account and to work on building my resume.
— Camilla/Student
CLICK FOR MORE CASE STUDIES BELOW: