100's of colleges and universities have trusted CareerSpots
to empower MILLIONS of students to launch their careers.
"Viewers retain 95% of a message when they watch it in a video compared to 10% when reading it in a text."
— Forbes, 2018
5

Video Channels Now Available: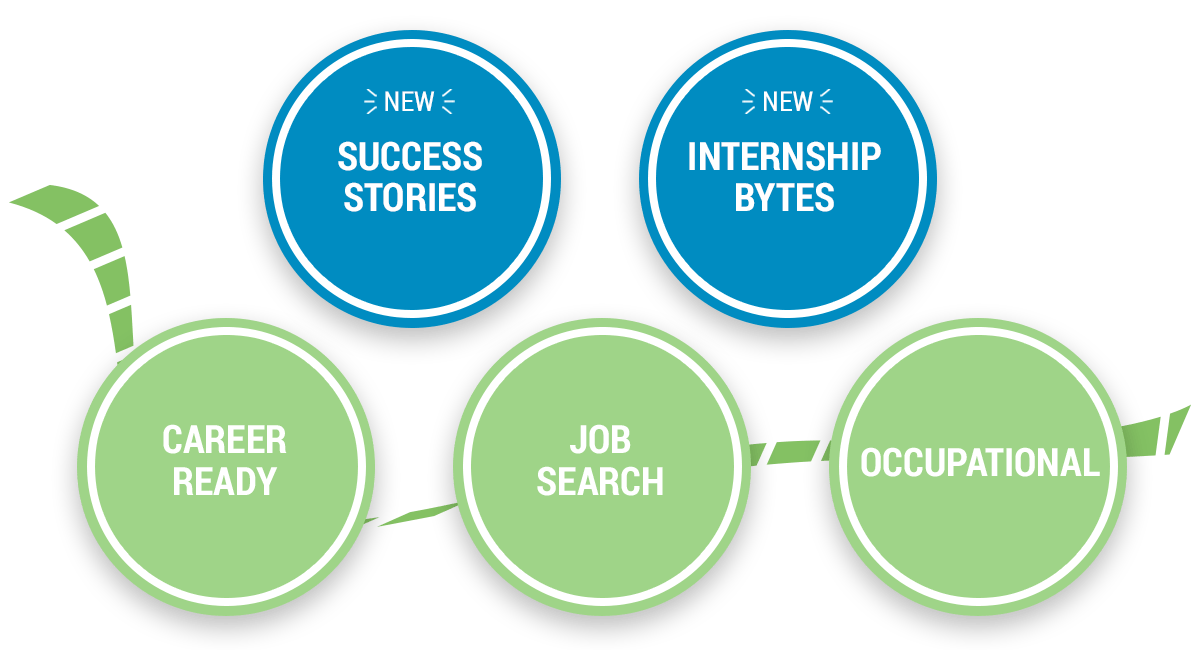 100's of partner schools
Millions of students reached
10+ years industry leader
"Real world" advice from 100+ global experts

Success Stories Video
Explore Career Paths
Internship Bytes Video
Pitch Perfect
Career Ready Video
Global/Intercultural Fluency
Job Search Video
Phone Etiquette
Video Packages and Pricing
We offer affordable packages for all career center budgets. You mix and match to choose what works best.
Click here to contact us.
CareerSpots Library of 800+ Videos
NEW Success Stories — 16 videos
Alumni Connections
Explore Career Paths
Failure Makes You Stronger
Persistence Pays Off
Shaped by Mentors
Career Ready — 16 videos
Professionalism & Work Ethic
Communication
Critical Thinking & Problem Solving
Teamwork & Collaboration
Leadership
Job Search — 50 videos
Make Your Resume POP
Keyword Search Matters
Professional Dress
Behavioral Interviewing
Juggling Job Offers
NEW Internship Bytes — 20 videos
Do Your Homework!
Social Media Strategies
Be OPEN to Opportunities
Interview the Company
Thank You MATTERS
Occupational Channel — 700+ videos
Computer Software Engineers
Food Scientists and Technologists
Speech-Language Pathologists
Operations Research Analysts
Proofreaders and Copy Markers